Tielemans Fine Flooring and More
Tielemans Fine Flooring is a family-owned business that has been providing award-winning service to retail customers in the Milton area for over 45 years. At Tielemans, we offer a wide selection of carpet, laminate, vinyl, tile and hardwood flooring. We also have a range of quartz countertop options. Visit our showroom to explore materials and get expert advice on choosing the right product for you.
 
History of TielemansCommitment to Quality Hours and LocationSince 1971 Showroom GalleryHuge selection in-store
Find these great brands at Tielemans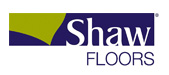 An experienced & friendly team of flooring experts
We stand out from our competitors when it comes to the quality and workmanship provided by our experienced and highly qualified service team. When you visit our showroom, you will be greeted by friendly, knowledgeable staff who will work with you in determining your decorating needs and offer you a solution that's best suited to your project and budget.
Where quality & style meet.
We offer superb workmanship and fully-guaranteed installation by expert installers – specializing in new home, residential renovations and commercial projects. And most importantly...we pride ourselves in building long-term relationships with our customers, many of whom have returned numerous times through the years for their home-improvement needs.